Milestone Collaborates with FinTech Wealth Platform to Deliver Better Client Experience
Milestone Wealth Management Ltd. -
May 06, 2020
This spring, the team at Milestone Wealth Management initiated the rollout of several technologies aimed at enhancing our client experience in 2020 and beyond. March saw the release of our new risk profiling system, as well as the transition from pap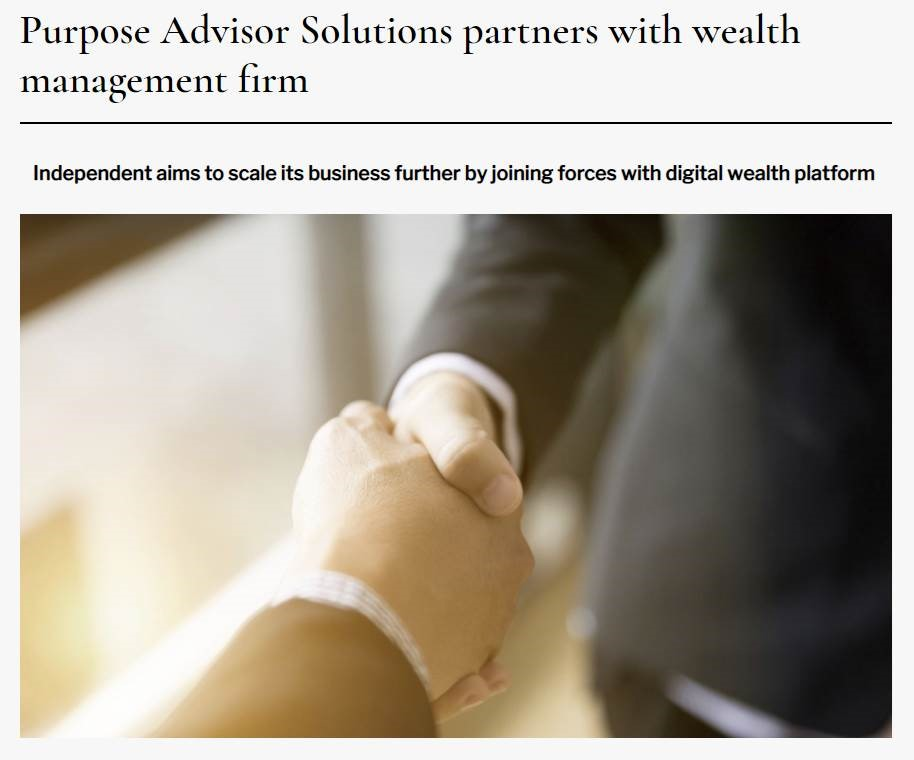 This spring, the team at Milestone Wealth Management initiated the rollout of several technologies aimed at enhancing our client experience in 2020 and beyond. March saw the release of our new risk profiling system, as well as the transition from paper to digital client onboarding. In April, we introduced our new secure, paperless, document delivery and e-signature platform. In the coming months, we also look forward to delivering superior digital reporting and our Milestone mobile app, which offers enhanced investment tracking and reporting on the go.
These capabilities are made available to us through our partnership with Purpose Advisor Solutions, a financial technology leader in Canada. While this uptick in our use of technology may be coming too fast for some - and not fast enough for others - we are grateful for our stakeholders, clients, and friends that are on this journey with us.
The official announcement about our firm's move to full independence and our partnership with Purpose Advisor Solutions was published today by Wealth Professional.
Milestone's CEO Steve Booker states in the article:
"We are excited to work with Purpose Advisor Solutions. PAS provides the platform and operational infrastructure we need to focus on what we do best, serving our clients. This partnership provides Milestone with a wealth of expertise and technology, building a strong foundation for our business and support for our long-term growth objectives."